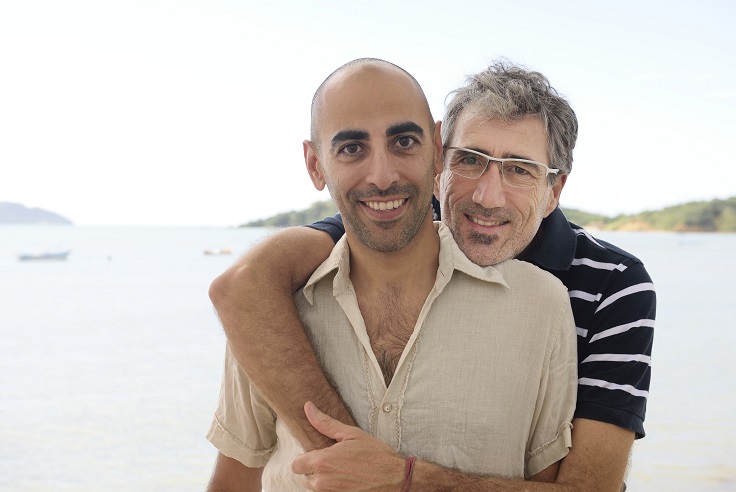 It may be difficult for younger people to imagine our world less than fifty years ago, where people in the UK were criminalised for their sexual orientation.
There has been major legislative reform for lesbian, gay, bisexual and trans (LGBT) people and most of the legacies of the past in education, medicine and law have been overturned. However for some, discrimination remains as real today as it was back then.
As February marks Lesbian, Gay, Bisexual and Trans (LGBT) history month it is an opportunity to reflect on how we can play a part in addressing this problem.
Evidence linking discrimination and health inequalities is growing. Not only can discriminatory behavior have a negative impact on mental health, but there is also a connection between sustained chronic stress and physical health conditions, like cardiovascular disease.
And PHE has a responsibility to support the public health system, private and third sector organisations to respond to all forms of inequality.
This month we are launching a PHE action plan – a structured programme of action to support the public health system from 2015-2016, and address the health and wellbeing inequalities affecting gay, bisexual and other men who have sex with men (MSM).
We have focused our work on three interrelated areas in which MSM are disproportionately burdened with ill-health: sexual health and HIV, mental health and in the use of alcohol, drugs and tobacco.
The wider evidence suggests these also play out to varying, and in some cases even more pronounced, degrees for lesbian and bisexual women and for trans people.
MSM are twice as likely to be depressed or anxious compared with other men
MSM have higher rates of cardio vascular disease (CVD), asthma and diabetes
They are less likely to seek help from health and social care services, and reveal their sexual identity to those providing their care
Adult MSM are twice as likely to be dependent on alcohol compared with the rest of the male population and smoking rates are higher
PHEs latest research on smoking concludes that just 20% of heterosexual men smoke, compared to 25% of gay men, 26% of bisexual men, and 21% of other men who have sex with men
The action plan does not start from scratch but builds on legacy and learning. In July 2014 we launched an initial findings report, setting out the evidence base for inequalities affecting gay, bisexual and MSM.
The report concludes that LGB&T people remain disproportionately affected by HIV, sexually transmitted diseases, mental ill health and substance misuse. We cannot pin this down to individual choice alone. We know that choice is limited by social and economic factors, and discrimination and marginalization play a key role.
Key components of our action plan include:
A range of projects with the National LGBT Partnership, including a new set of Healthy Living resources for trans people, based on evidence from the LGB&T companion document to the Public Health Outcomes Framework.
New data publications on drug use in 2015 – to accompany continuing work with the public health system on sexually transmitted infections and HIV data among gay and bisexual men.
Improved data collection on sexual orientation monitoring in health care with NHS England, and with the Office of National Statistics to increase the granularity of data in the outcome indicators.
A set of projects funded by the MAC AIDS Foundation, to expand data to support black and minority gay, bisexual and other men who have sex with men (BME MSM). We are working with De Montford University to fully evaluate these to help build the evidence base in a UK context.
Through our PHE Centres we want to engage and support local commissioners and providers to actively consider how services in their area are delivered and perceived by MSM service users.  We know that many local areas, like South Gloucestershire, Devon and Haringey,  are undertaking LGBT needs assessments to better understand their local community. PHE has a key role in supporting them in responding to the inequalities they find.
The action plan aims to support and work with local authorities to address the inequalities affecting MSM in their local areas. If we can engage the public health system now and begin to tackle these issues of discrimination at a local level, we are one step closer to improving health, gender and race equality.
As LGBT history month reminds us, this is a journey which we can all play a part in.