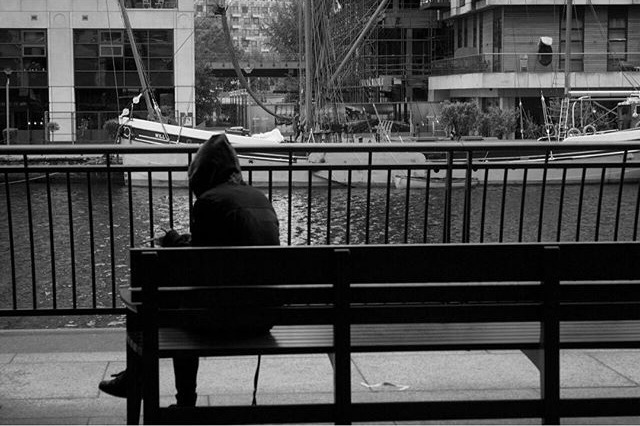 We recently announced, for the third year, funding support for a range of innovative local projects that are helping people to recover from addiction to drugs and alcohol.
This capital investment is going to support 50 projects across England, which are being delivered in partnership with local authorities.
The latest national statistics analysing alcohol and drug treatment in England show continuing complexity in the characteristics of those seeking help for substance use problems.  The road to recovery from addiction is complex and local tailored support systems are essential in supporting people on this journey.
People recovering from addiction can have limited skills or employment experience, and often have significant problems with unstable accommodation. Increasing evidence shows jobs and housing play a major role in sustaining successful long-term recovery.
The £10 million capital investment aims to support recovery services, which go to make a real difference to those who need them, and more widely to the communities they live in.
We've awarded a substantial proportion to projects that provide tailored education, training, skills and employment support to people in recovery, and to projects that provide safe and secure accommodation from which it's possible to recover.
Highlighted below are two such examples, out of a wide range of successful projects.
ACT Peer Recovery in Lancashire
ACT Peer Recovery, supported by Lancashire County Council, was successful in gaining funding for their new Digital Mutual Aid Platform.
This platform will make Mutual Aid (MA) available online 24/7 in Lancashire. This ensures people with alcohol or drug problems who are not currently in treatment will still be able to access essential support on their own terms, in their own time.
The Digital Mutual Aid Platform is driven by evidence based principles and, as a digital health system; it reduces the cost of delivery while progressing the current recovery infrastructure. The project makes recovery more sustainable and offers a step change in the provision of mutual aid in England.
Reach Out Recovery in Birmingham
Reach Out Recovery (ROR), supported by Birmingham City Council, is forging a new partnership with Bounce Back.
The new ROR Bounce Back project is an employment initiative based on providing targeted construction opportunities. Recovering substance users in Birmingham will be offered opportunities to gain skills as painters, decorators and dry liners.
Currently there is a growing shortage of skilled construction workers and this project aims to fill that gap, while also providing those on the path to recovery with essential skills and opportunities for long-term employment within their community.
Through partnerships with the construction industry and, more widely, with environmentally conscious organisations (such as a paint manufacturer that uses a minimum of 50% recycled content) the ROR Bounce Back project benefits are far reaching.
This project offers people the opportunity to engage in meaningful activities whilst working towards recovery or sustaining recovery. In doing so it diverts the focus away from negative activities and provides a solid foundation to develop identity, potential and hope that had never previously been realised.
Tools to support local initiatives
Community treatment and recovery initiatives are essential for achieving long-term success in addressing substance misuse in England. Local authorities play a key role in providing leadership and investment in effective local services.
In terms of local need, it's crucial that the response is bespoke and should include commissioned services that are tailored to fit specific, local circumstances.
PHE has an important role in supporting local authorities, service users and providers with information and expertise to assist the implementation of quality responses.
This includes expert guidance and data, such as the Joint Strategic Needs Assessment (JSNA) support pack, aimed at helping local areas develop integrated strategies that effectively address local public health issues.