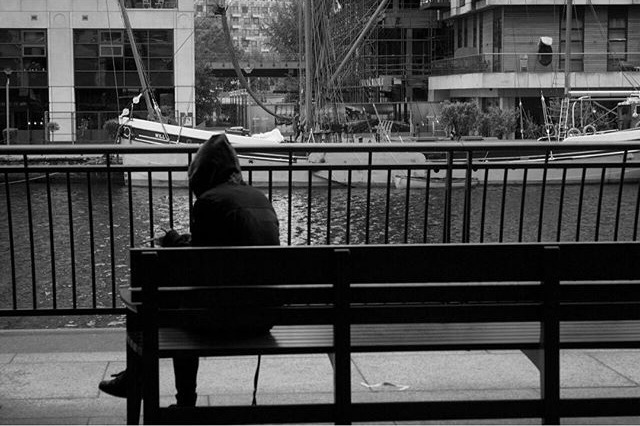 PHE has published the latest alcohol and drug treatment statistics, which are for April 2017 to March 2018. They are taken from data collected by the National Drug Treatment Monitoring System (NDTMS) from alcohol and drug services across England.
This year's report contains a wide range of data, which includes trends over recent years, but in this blog we're focusing on the main issues that this year's stats have shown us.
Alcohol treatment numbers are still falling
We've seen a steady fall in the alcohol treatment numbers over the past few years since 2013-14. The numbers of people in treatment for alcohol problems alone (not with other drug problems) in 2017-18 fell 6% since the previous year, which is the largest fall yet and is now 17% lower than 2013-14.
We also know that these falling numbers are not because there are fewer people who are dependent. We estimate that 4 out of 5 alcohol-dependent adults aren't getting the treatment they need.  We've just published our latest alcohol prevalence estimates  which show that the estimated number of people who are alcohol dependent and need treatment has remained stable at just under 600,000, so there is a big gap between people needing treatment and those accessing it.
In last year's treatment stats blog we said that "there is work to be done to address what is behind this fall in alcohol treatment numbers over the last three years". So we investigated, and today we're also publishing the report of our inquiry into this continuing fall.
Our investigation shows a complex picture across the country with a number of issues leading to the fall in numbers. Alcohol numbers have been affected more than drug treatment numbers by the current operating environment in which financial pressures and service reconfiguration has led to many more integrated drug and alcohol services. And in some areas, referral pathways into treatment also appear not to work for many people with alcohol problems.
Despite this, we still found examples of alcohol treatment being delivered effectively within integrated services, some having increased numbers, proving it can work.
Some areas, aware of their falling alcohol numbers, have responded well. This has mainly involved focusing on the effectiveness of alcohol treatment within their integrated services, making services more accessible and improving referral pathways.
The very substantial return on investment in alcohol services – in helping people turn their lives around, as well as for parents improving the life chances of their children – means that for every £1 invested in alcohol treatment a local authority will see an annual return of £3 – an economic and social benefit for the local community - which increases to £26 over 10 years.
Crack cocaine treatment numbers are still rising
Last year we reported a significant increase in the numbers of people in treatment for crack problems. This year, these numbers have increased further. There was an 18% increase in the number of people entering treatment with crack (but not opiate) problems following the 23% increase we saw last year. There were greater numbers of crack users in treatment across all age categories, including younger age groups where there had previously been years of decline.
This increase in treatment numbers is consistent with the opiate and crack use prevalence estimates we published last year which showed a 10% increase in crack use nationally between 2011-12 and 2014-15.
PHE is working with the Home Office to get a better understanding of the issues behind the increase in crack use and has engaged with areas seeing the largest increases. But it is encouraging to see local services responding well to this increased need of those with crack problems
Better data on drugs and mental health problems
This year for the first time, we're publishing data on mental health problems among people in treatment.  Just under half (41%) of people starting treatment in 2017-18 said they had a mental health need. People in treatment for both alcohol and non-opiate drugs reported having the highest levels of need, and opiate patients had the lowest.
About three quarters of service users said they were also receiving some form of mental health treatment. The majority of these were receiving this from their GP, and just under a quarter were being supported by a community mental health team.
We published guidance  last year to help local authorities provide better care for people who have alcohol and drug and mental health problems. The 2 main principles are
addiction and mental health is everyone's job – alcohol and drugs and mental health services are both responsible for helping people with co-occurring conditions
no wrong door – all these services need to welcome people with a need, operate an open door policy, and make every contact count
Better data on parental substance misuse
Another first this year is the data published on parents with substance misuse problems. For the past few years, we've been collecting data on this in 3 main groups:
People who live with children – either their own or other peoples' children
People who are parents, but don't live with their children
People who are not parents and have no contact with children
Nearly half of people starting treatment in 2017-18 were not parents or did not have children living with them. But a fifth (25,593 people) were living with children and the total number of children they were living with was over 46,000.
We recently published a toolkit for local areas with local level prevalence data on parental substance misuse, to help the commissioning of services that work to reduce and prevent harm to children and families. We will also be publishing guidance this autumn to help local authorities ensure that drug and alcohol treatment and children and families services work effectively together.
Housing and homelessness
Housing and housing-related support is an important part of recovery from alcohol and drug dependence. Nearly a fifth of people in treatment who reported their living situation, said they had a housing problem. This includes 8% who said they had an urgent housing problem, which largely equates to being homeless. A further 11% reported other housing problems, such as staying with friends or living in a hostel.
Housing problems were much higher among people with opiate problems (31%) and people in treatment for new psychoactive substances (45%). The latter figure supports what we've been hearing about NPS use becoming concentrated among homeless drug users and is very visible on the streets of some of our towns and cities attracting often unhelpful media headlines.
The government's recently published rough sleeping strategy  has a commitment to halving rough sleeping by 2022 and ending it by 2027. It requires a joined-up approach across all parts of local health and social care systems to meet the physical, mental health and substance misuse needs of people who are sleeping rough.
All the data points towards treatment services needing to reach out to the most vulnerable people in their population and to make sure they are able to respond to changing patterns of need.
More information on the treatment statistics can be found in the report summary  and in the full report, including all the data tables and charts.