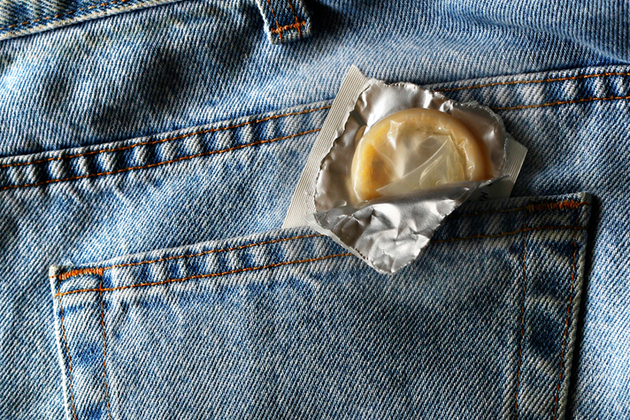 We know that young adults remain the age group most at risk of sexually transmitted infections (STIs) in England. Public Health England's latest national data show that, in 2013, 15-24 year olds experienced around two thirds of all chlamydia cases and over half of all gonorrhoea cases diagnosed among heterosexuals in genitourinary medicine clinics.
The picture for under-18 conceptions is more encouraging, where continued investment and dedication over the last decade has paid real dividends. England rates are now at their lowest level for ten years. That said, the national rate remains higher than other Western European countries and we need to find ways to both sustain the significant reductions we've made and accelerate progress.
Evidence and lessons from local areas shows us young people need easy access to young people-centred contraceptive and sexual health services, and comprehensive sex and relationship education in and out of school. Progress needs to be everybody's business with strong local leadership and all practitioners and services in touch with young people supporting them to make informed choices.
In this spirit, we are pleased to publish two documents focused on these goals this week. Firstly, the National Chlamydia Screening Programme (NCSP) has published a new report, "Components of chlamydia screening & the impact of screening on behaviour."
A substantial proportion of all young adults become infected with chlamydia in a year which, if left untreated, can cause serious health issues. The NCSP aim is to control chlamydia through early detection and treatment of asymptomatic infection, reducing onward transmission and the consequences of untreated infection. Widespread delivery of chlamydia screening also provides an opportunity to improve young people's sexual health knowledge.
Today's report provides the findings from an NCSP online survey, undertaken to examine the self-reported impact of chlamydia screening on young adults' subsequent knowledge, healthcare-seeking and sexual behaviours. Over 1,000 young adults who have, at some point, had a chlamydia screen responded to the survey.
The findings show chlamydia screening provides an opportunity to deliver safer sex messages to young adults: following a chlamydia test, 90% of respondents reported that they were given sexual health information at their last test. Furthermore, 59% of respondents reported that they were more likely to know how to avoid chlamydia in future; and 62% that they were more likely to use condoms with a new partner.
The report concludes that as well as providing essential sexual health screening services to young people, the NCSP programme delivers extra value as it provides an opportunity to deliver safer sex messages to young adults which has a positive impact on both young people's intentions to get tested and reduce their sexual risk behaviour.
The second document published this week is an updated edition of "C-Card condom distribution schemes – why, what and how" – a guide developed by Brook and funded by PHE.
Delivered by local areas across the country, condom schemes are an effective way to ensure young adults have good access to free condoms, along with education and advice about their sexual health and wellbeing. For example, the C-Card scheme provides registered young people with a C-Card – a paper or credit card-style card – entitling them to free condoms.
These schemes have proved to be a successful element of strategies to reduce unprotected sex, rates of STIs and unplanned pregnancies. Originally published in 2008, the guide has been updated to reflect learnings from commissioners and providers over recent years.
Investment in promoting good sexual health awareness is vital for the health of our young people, as is ongoing investment in easy to access sexual health services. Chlamydia screening and C-Card schemes are key elements in this process. Our new publications support the importance of these schemes as channels for the delivery of high quality sexual education to ultimately improve young people's sexual health.
Featured image via Shutterstock