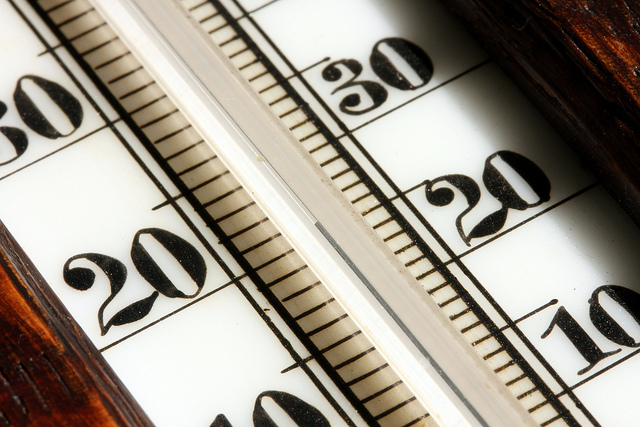 The issues on my radar this month have been diverse as always, from our successful whooping cough vaccination programme in pregnant women to projects tackling unacceptable levels of TB or looking at antimicrobial resistance – one of the greatest threats to modern health care.
In amongst this, one subject particularly hit the headlines. On 16 July the Meteorological Office issued a "level 2" heatwave alert which automatically triggered the issuing of our heat health advice aimed particularly at vulnerable people.
But our messages about keeping cool – although widely reported by the mainstream media – weren't universally well received, and some commentators called them patronising or nanny state.
Aspects of public health being referred to as 'nanny state' isn't new. Sugar consumption advice, the fluoridation of tap water or plans for plain packaging of cigarettes are all topics labelled as nanny state in recent months alone.
And the recent heatwave isn't the first time we've been accused of offering 'obvious' advice. So I wanted to explain our Heatwave Plan - including why we need a plan in the first place - and hopefully make the case for issuing advice that some regard as obvious.
Firstly let me take you back to 2003, a year where Europe faced a particularly long and severe heatwave resulting in tens of thousands of deaths across the continent. Our neighbours in France were particularly hard hit with over 15,000 deaths linked to the prolonged high temperatures, and we also saw over 2,000 extra deaths here in England.
A repeat of the 2003 scenario wasn't something anybody wanted to face, so in 2004 the first heatwave plan was devised. I hope it won't be a surprise when I say that our plan did and does go much further than simply issuing tips about staying cool: it includes specific, targeted warnings to those who are most vulnerable to the effects of heat and for those who care for them.  Fast forward to 2014 and we, working with a number of partner organisations, published the most recent Heatwave Plan in May this year.
Heatwave planning is about everybody working together to reduce death and illness. That means local authorities, healthcare, the voluntary and community sector and individuals. Preparation must start early, but if a heatwave is approaching imminently we need to help people who face health, housing or economic circumstances that increase their vulnerability.
The thing about heatwave deaths is that many are preventable. These are not just people who are expected to die of existing illness or old age whose death was brought forward by a few days. There is strong evidence that many heatwave deaths are 'extra' and are the result of heat-related conditions.
My colleague Yvonne Doyle summed it up well when she told the Evening Standard newspaper of her concern about, "avoidable deaths in people who can't feel they are getting overheated — people with dementia, people with mental illness, people who are bed-bound."
Here's another example: above a certain temperature sweating becomes the only way our bodies keep cool, and at high temperatures this means our hearts have to pump much more blood to the skin than usual.  Most of us just adapt, but if you have a heart condition which is just controlled this extra burden on the heart can lead to problems.
That's why the plan has advice for individuals but also guidance for the NHS and care home managers or those who look after vulnerable people. Their swift actions could save lives.
By the time a heatwave starts, the window of opportunity for effective action is very short indeed. The trigger for our advice isn't random or just because it's sunny, we publicise it when the Met Office tell us that they have issued a "heatwave level 2 alert," indicating a high probability of heatwave conditions over coming days. And yes, these messages do include reminding people to drink plenty of fluids and wear light clothing.
Critics of the public advice focussed on these common sense messages, but there are particular reasons why we will always work hard to warn people. We want to remind everyone to look out for vulnerable neighbours and relatives, and health and social care workers and care home owners to pay particular attention to the vulnerable people in their care.    The fact that many people already know how to keep themselves cool isn't a good enough reason to stay silent and hope for the best.
Sometimes people say "it's much hotter in Australia or Spain and those countries get along fine", and this is a comparison worth commenting on. Our homes and cities are not designed to keep us cool as is the case, for example, in the Mediterranean. Few of us Brits are acclimatised to very hot weather.  The fact is, though, that it is not the absolute temperature that is risky for vulnerable people, it is when it gets much hotter than the temperatures that we are used to.  An increase from our usual temperatures in England to the low thirties creates risk, whereas in Australia they are adapted to these conditions.  For them a higher temperature is needed to cause the same problems.
The evidence shows that health effects in England are seen at relatively mild temperatures and this is why we start issuing advice even when other countries are considered to be 'hotter'. As it happens, colleagues in Australia issue very similar advice to ours if the temperature goes and stays above usual average levels. Indeed, many other countries in Europe and elsewhere across the world operate heatwave plans, with emerging evidence to indicate that since these plans were introduced there has been a decrease in heat-related illness and death.
As the climate warms we are going to see more extreme heat events so our work must continue. A prolonged severe heatwave could lead to impacts on our transport infrastructure, water or power supplies, as well as health impacts.
Of course we will always consider whether we can improve our messages or target them better, but whilst I'd prefer it if everyone responded favourably to our advice, I hope I've given some insight into why we are committed to issuing it. We also do the same in other situations where heeding health warnings could make a difference whether that be flooding, high UV radiation levels, air pollution or very cold weather. In all of these situations there will be people who think we warn too much and people who think we don't warn enough.  I remember well comments from a midwife who phoned a radio show describing a mother who misinterpreted her baby's lethargy as being satisfied with their feed, and did not recognise signs of dehydration.  The midwife was advocating more public advice rather than less.
So whilst the phrase "a bit of hot weather never hurt anybody" might be relevant for many it's not the case for all, particularly those vulnerable because of age, illness or poor quality accommodation.  Sometimes good advice may be obvious.
Featured image "Temperature in C° + R" copyright Acid Pix. Used under Creative Commons.