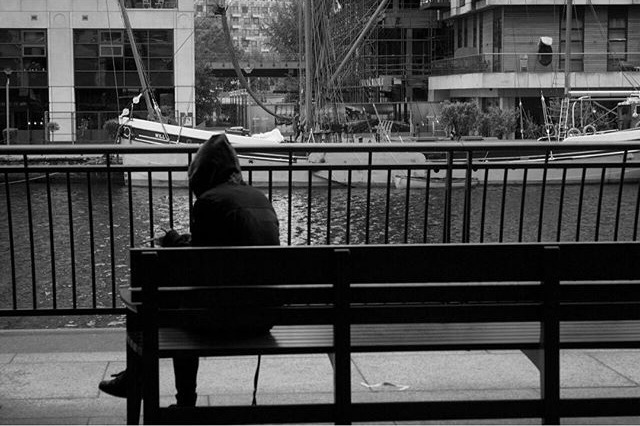 The ONS has published the latest figures for drug-related deaths in England and Wales, covering all deaths registered in 2016.
It reports that there were 3,744 deaths last year due to drug poisonings – the highest since records began. This includes both prescription medication and illicit drug misuse.
Since 2012, we've seen sharp increases in drug misuse deaths. Deaths in 2016 totalled 2,593, a 3.6% increase following a rise of 8.5% last year, 17% the year before and 21% the year before that.
There are significant variations across the country, which can be explained by differences in rates of drug use and wider health inequalities.
What's concerning is that some regions are showing larger increases in recent years. Drug misuse in the North East accounted for 77.4 deaths per 1 million population, a 13% increase from 2015.
This blog looks at some of the report's main findings and the actions we'll be taking to tackle these issues.
Reason for increasing deaths
Although deaths from heroin and/or morphine remain stable, over half (54%) of all deaths related to drug poisoning involve an opiate.
Following the initial sharp increase in heroin deaths a few years ago, PHE conducted an inquiry into the causes of these rises and to help us prevent future deaths.
The report found that the reasons for the rising rates were complex, but could be linked to the return of previous availability and purity of heroin, following a 'drought', as well as an older generation of long term heroin users.
The figures then showed that 30 to 49 year-olds had the highest mortality rate from drug misuse.
However, a sharp increase in deaths in the 40-49 year olds means this group has overtaken 30-39 year olds and now has the highest rate of drug misuse deaths.
The generation who started using during the heroin 'epidemic' in the 80s and 90s, now typically are in poor physical and mental health, and are sadly losing their battle with long term addiction to drugs.
We also know that around half of opiate-related deaths occur among those who have never or have not been in drug treatment for several years. People who are in treatment and prescribed medicines such as methadone are:
less likely to inject drugs
less likely to overdose
less likely to contract blood-borne viruses such as HIV and hepatitis C
more likely to be tested and treated, or vaccinated against hepatitis B
These treatments can reduce harm and provide drug users with the stability and safety to build their recovery. Recently updated clinical guidelines highlight the crucial role opioid substitution treatments, like methadone and buprenorphine, have in preventing drug-related deaths.
It's vital that drug services do all they can to make their services as accessible as possible and increase their efforts to engage those most at risk.
Tackling drug-related deaths
There is always more that can be done and we're currently implementing a drug-related deaths action plan which includes:
working with a group of service providers, representing the NHS and voluntary sectors, to share best practice on identifying those people most at risk and the evidence-based interventions that can be applied to reduce the number of unnecessary deaths
working with the Local Government Association (LGA) and NHS England to map naloxone provision nationally, including for prison-leavers, and publishing case studies of good and innovative practice
speaking to the Chief Coroner, pathologists and toxicologists about improving post-mortem investigations and make them more consistent, and commissioning ONS to take a more detailed look at coroners records to learn from drug-related deaths
updating existing guidance for local areas on drug-related deaths review processes
supporting the development of the health-related indicators in the new drug strategy, including how drug-related death data is presented to, and used by, the new Home Secretary-Chaired Drug Strategy Board
We are already seeing some positive results. The Local Government Association (LGA) has confirmed that the vast majority (90%) of local authorities do enable drug services to supply service users with an opiate overdose antidote, naloxone.
Our next step is to ensure everywhere has adequate coverage and help local areas increase the provision of naloxone to people outside of treatment, including through hostels, outreach workers, needle exchanges and drug users themselves. We've updated our advice and guidance to help them do this.
Treatment centres need to be flexible to emerging threats
Spice
The recent news of Spice problems in certain areas of the country is something we are very concerned about and we have been actively supporting local areas and national government.
Deaths involving new psychoactive substances (NPS) are very low compared with opiates (2.1 deaths per 1 million population compared with 21.3 per 1 million respectively) but have increased sharply over the past 5 years, with 123 deaths registered in 2016, an 8% increase from 2015.
We are mindful that this is a complex and multifaceted issue with links to health and social inequalities. It is a real concern that spice is used widely among the homeless, who are already hugely vulnerable and need additional help and support.
There is not going to be a single simple solution, and in fact quick fixes are likely only to displace the problem.
Many synthetic cannabinoids sold as 'spice' are powerful drugs and particularly risky – it's easy to use too much and, as many are new drugs, their effects are not yet well understood.
Some cities have had some success in curbing the emerging problem with spice and we're making sure that what has worked well is shared with others.
Reducing the harms caused by NPS and new patterns of drug use will remain a priority. We hope that our new pilot drug health harms intelligence system, RIDR, will help frontline staff better understand the harms of new substances and be able to respond and treat patients more rapidly.
Fentanyl
These latest figures for 2016 show a large increase in fentanyl related deaths from the 34 deaths registered in 2015 to 58.
Earlier this year, we saw a number of tragic overdose deaths, primarily in Yorkshire and the Humber, involving heroin mixed with fentanyl.
PHE issued a warning to all key agencies and healthcare workers in April and has been urgently investigating how widespread the problem is.
We have been working with drug testing labs and local drug services to get more information on confirmed and suspected cases.
We do not have a full picture, but the deaths in Yorkshire do appear to have peaked earlier in the year and fallen since our national alert.
Encouragingly, our investigations in other parts of the country suggest we are not seeing the feared sharp increase in overdoses. Investigations are ongoing and plans are in place for a scaled-up response if necessary.
The Drug Strategy signals the government's commitment to the drug misuse prevention and treatment agenda.
To continue to drive down drug-related deaths we must escalate efforts to effectively treat drug misuse, going beyond treatment services to support vulnerable and at risk people with more emphasis on people and their circumstances, as opposed to just their drug use.
Read our Health Matters blog on heroin availability and drug misuse deaths.