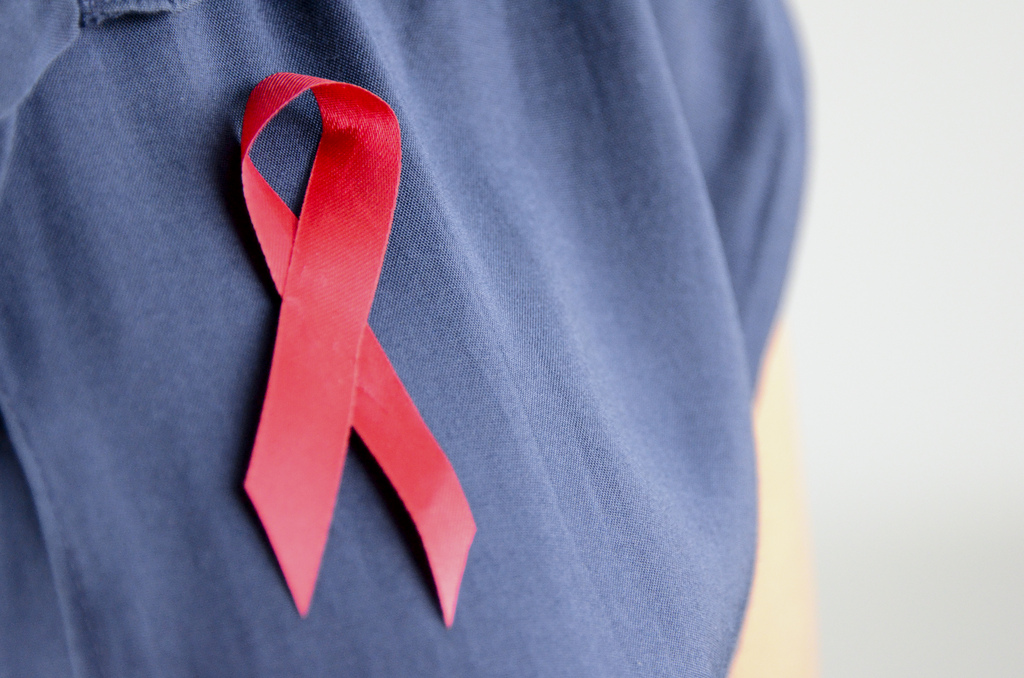 Today PHE is marking World AIDS Day, which is an opportunity for people all over the world to stand in unity with those living with HIV, remember lost lives, and continue to push forward the fight against HIV/AIDS.
We celebrate the declines in HIV transmission observed in the UK in 2016. These are the result of many years of work involving many key players and organisations from the whole HIV sector.
By continuing to invest in effective preventative measures including condom use, expanded HIV testing, prompt treatment and the use of PrEP, HIV transmission, AIDS and HIV-related deaths could well be eliminated in the UK in the next few years.
Our recent report showed a year on year decline in new HIV cases in gay and bisexual men for the first time since the epidemic was detected over 30 years ago. The report documented a 21% decline in new HIV diagnoses among gay and bisexual men, with a particularly steep decline among gay and bisexual men in London (a 29% fall from 1,554 in 2015 to 1,096 in 2016).
The falls can be attributed to regular and frequent testing, and prompt diagnosis and treatment. Overall there were 5,164 new HIV diagnoses reported in the UK in 2016, an 18% fall from the overall figure of 6,286 in 2015.
The HIV PrEP Impact Trial is a new component of PHE's HIV Prevention Programme and began in October 2017. The 3-year trial of 10,000 participants will address outstanding questions on PrEP need, uptake and duration of use in those at high risk of HIV acquisition in England.
Almost 200 sexual health clinics are being recruited as trial sites with almost 2,000 participants receiving PrEP by end of November 2017.
In London, the UNAIDS 90-90-90 target was met for the first time as 90% of people living with HIV infection have been diagnosed, 97% of people diagnosed are receiving treatment and 97% of people receiving treatment are being virally suppressed.
Importantly there are no differences by population groups – that is the targets were met for gay and bisexual men as well as heterosexuals men and women.
Our current advancement in HIV treatment means people living with HIV are living longer and HIV prevention initiatives, such as the HIV Innovation Fund, are effectively promoting safer sexual behaviour and regular testing.
If we sustain combination prevention efforts, the elimination of HIV transmission, AIDS and HIV-related deaths could be achieved. However, the fight is not over as 1 in 8 people living with HIV are unaware they have the virus meaning increased risk of spread and detriment to their health.
Over the past 10 years, the number of gay and bisexual men diagnosed with HIV late has reduced by 25%. Early diagnosis is important as it can help reduce the risk of unknowingly passing on the virus to sexual partners.
It also means necessary treatment can be given and boost survival rates of HIV positive patients. For the first time, the death rate of people aged 15 to 59 diagnosed with HIV promptly is equivalent to that in the general population.
Innovative initiatives are being implemented in UK cities with the highest HIV rates to increase regular testing and highlight appropriate services for those affected by HIV. A great example of this is the Elton John AIDS Foundation who have partnered with the local government to halt HIV in South East London – home to many within the HIV high risk group.
The project aims to reduce HIV transmission through incorporating resources from philanthropic and private investors to support local services.
Read our recent blog on work from our HIV Innovation Fund here.