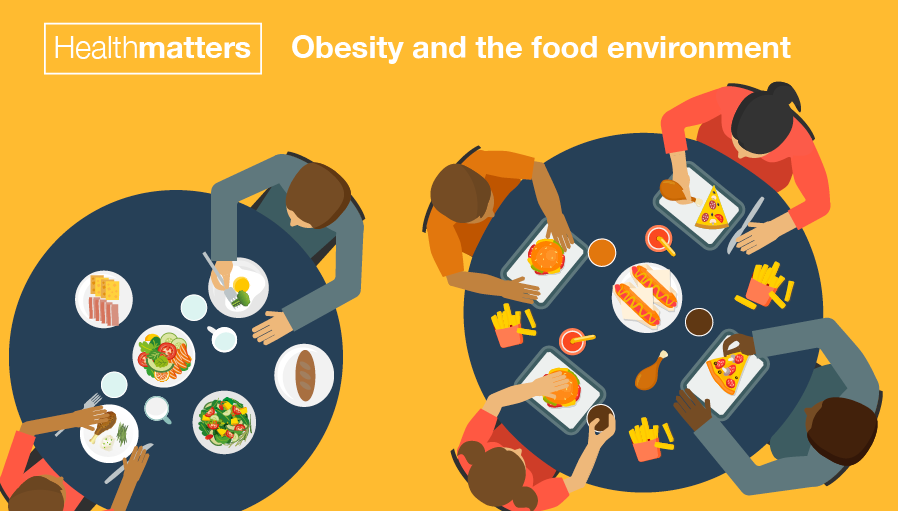 Tackling obesity is everyone's business – there is no single individual, group or organisation that can do this alone.
As well as national interventions, to make a real impact on reducing obesity rates we need sustained local actions that bring together a diverse range of stakeholders, both within and outside of local authorities.
Whole Systems Approach to Obesity
In our previous blog, we gave an update on our Whole Systems Approach to Obesity (WSO) programme, which aims to help local authorities deliver coordinated actions, involving stakeholders across the whole local system.
We partnered with the Local Government Association (LGA) and Association of Directors of Public Health (ADPH) to develop the programme. Leeds Beckett University (LBU) was commissioned to work with four pilot areas, with the aim of learning from local practices and creating practical, tried-and-tested guidance that could be used by any local authority in England.
Seven other local authorities have since been welcomed into the programme. Three years into the programme, we are now preparing to share some of the learnings from these pilot areas.
Route map to help local authorities
Working closely with the eleven local authorities and engaging with many more, we have co-produced a step-by-step process to support other local authorities in tackling obesity. This 'route map', with a set of supportive resources, forms the basis of a definitive guide to implementing a WSO.
Many local authorities are already doing great work to tackle obesity and will therefore be at different stages. Certain elements of the approach outlined in this guide may already have been undertaken, such as engaging political support, setting up local stakeholder groups or developing a local narrative to build the case for other departments to get involved.
While the whole systems approach is designed to be flexible, we encourage local authorities to  review each stage within the process to ensure no areas have been missed. This will maintain the integrity and ensure full benefits of the approach.
Six phases
The route map takes stakeholders through six phases. The early phases focus on preparation – securing senior leadership support, developing stakeholder groups, building an understanding of the local obesity picture.  This is key to setting up the foundations for the approach.
Understanding the local obesity picture could include looking at the local prevalence of excess weight, and identifying aspects of the surrounding environment that may be a barrier to achieving a healthy weight e.g.  a stocktake of local weight management services, or examining planning policies that may be inadvertently allowing a build-up of fast food outlets in an area.
The next phases are all about collective working.  Stakeholders from across the system are brought together to create a map of the local causes of obesity in their area and identify and prioritise areas of action.  This mapping process is important to the whole approach – it allows stakeholders to recognise their role in the system and how they can make a difference. It also highlights how their actions can be aligned with those of other partners so everyone is working in the same direction.
The latter stages of the process focus on taking actions forward as a group, continuously monitoring and revising them and reflecting on how things can be improved.
A set of systems behaviours underpins the whole approach.
Strengthen and align existing and new actions
Many local authorities will already have local strategies in place.  A whole systems approach is designed to strengthen and align both existing and new actions over the short, medium and long term. It will also help identify whether any actions may have unintended consequences.
For example, helping lower income families to access affordable sports and leisure facilities could be a positive action. But if those facilities are surrounded by fast food outlets or have vending machines and cafes offering unhealthier options on site, this could inadvertently nudge people into making unhealthy choices. The process will also help local authorities consider whether they are addressing inequalities.
Jim McManus, Chair of the Whole Systems Approach to Obesity, said:
This is an exciting step forward that could really help us make a step change in the way we tackle obesity. It is clear that focusing on individual choices alone will not reduce levels of obesity – we need the whole system working together to make a significant difference.
Local leadership
One key piece of learning so far is the importance of senior and political leadership – it cannot be underestimated. This leadership is vital to integrating a whole systems approach, as it gives local authorities permission to devote the time necessary to make this way of working the norm. It also sends a clear message that tackling obesity is a priority for the whole council and wider local partners. To support this, PHE and the LGA – one of our partners on the programme – has published a briefing for elected members.
Cllr Izzi Seccombe, Chairman of the Local Government Association's Community Wellbeing Board, said:
Councils are at the heart of communities and are best placed to improve the health of their population. This is an important milestone in tackling obesity and allows local authorities to lead the way in turning the tide on obesity.
Obesity has a profound impact not just on health, but on other local priorities including social care and economic development. Everyone stands to benefit, yet it is often still primarily thought of as a public health concern. It can therefore be a challenge to engage other local authority departments and local stakeholders in this process, but doing so is essential to the success of the programme.
How local authorities can get involved?
We know many local authorities are keen to start developing a WSO. The final guide and supporting resources will be published in summer 2019, alongside a full evaluation to support the approach.
However, there is still more we can learn before then. The final product needs to work for local authorities and other partners across the local system, to help everyone get involved and play their part. For this reason, we have asked local authorities to review the draft guidance before it is peer reviewed.
This is an opportunity to help shape an innovative piece of work that could change the way we tackle one of our greatest modern health challenges. The WSO has been designed with local authorities in mind, so their input will be invaluable.
What's next?
To further support the whole systems approach, PHE will also be publishing a new resource to support local authorities in the Autumn. This will make the case for taking action to reduce childhood obesity in every department/function of a local authority. It will include opportunities for action and bring together the evidence base and other useful resources into one document.  It has been developed with strong support and input from both the LGA and ADPH.
There will be opportunities to learn more about the programme at a pre-conference workshop at the PHE annual conference in September – this will look at systems leadership and whole systems approaches at a local level. For updates on the programme and opportunities to be involved, you can sign up to the community of learning.