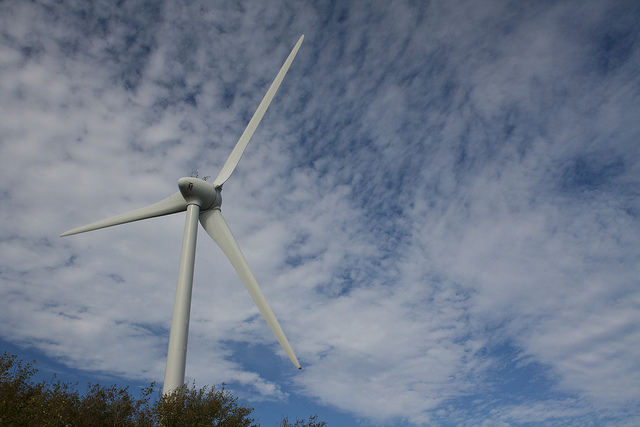 The 2015 COP21 Agreement in Paris showed that health professionals are increasingly aware of the impact of climate change.
There is concern about the health risks of climate change, but also a growing mindfulness of the many positive health benefits  action can bring – as spelled out four years ago; this is reflected both in the commitment and in the sense of urgency of COP21.
As a result, health professionals and health systems now have an unprecedented mandate to build sustainability and climate change action into the core business plans of their organisations and be leaders for broader action on sustainable development.
This is welcome news for those wanting to move various sustainable development strategies forward.  For example, Public Health England and NHS England have jointly developed a national sustainability strategy aimed at public health and the health and social care systems.
The vision from the strategy is a sustainable health and care system that works within the available environmental and social resources to protect and improve health now and for future generations.  It highlights multiple pathways to sustainability including prevention services, carbon reduction, resilient communities, sustainable procurement policies to name but a few.
In spite of support from the highest levels of leadership and recognition, I find that making progress on these strategic frameworks presents significant challenges.
The immense scope of work required to shift our way of doing business to one that is both truly health-promoting and sustainable requires new ways of thinking and measuring progress.
It also entails embedding sustainable development into everything that we do - from service provision to policy making. Perhaps most daunting, however, is the culture change required to make that shift, which will require buy in and support from the public, service providers and policy makers.
I feel that one of the best ways to meet these challenges is perhaps also one of the simplest: partnerships, mutual support and a shared agenda by collectives of health professionals from all facets of our health and social care system.
While this approach is certainly not new to the wider sustainable development agenda, what we are seeing is an emergence of formalised networks across England focused on bringing environmental sustainability and health together.
At a time when messages around sustainability and climate change can often make us feel anxious and helpless, working together can create an atmosphere of positivity
These regional networks are bringing together sustainability leaders from NHS organisations, Public Health England, local authorities and the third sector to collaborate on regional action.
As a public health registrar, I was asked to help develop the network in the North of England.  In taking this task on, I saw numerous opportunities for such a network and embraced the task of bringing people together to work collaboratively to tackle this agenda.
At a basic level, the network provides opportunities for professional development, peer support, capacity building, sharing of best practices and the usual benefits of collaboration.
What I learned, however, was that the network also offered higher level benefits of accountability and a collective ability to advocate on challenging policy issues.
It also provided a direct link for me to connect with PHE centres, trusts such as Royal Liverpool Hospitals, local authorities such as Kirklees and the University of Central Lancashire.
In my public health training, I've also been able to work with registrars through a sustainable development network which brings together trainees who want to support each other and gain experience in sustainability action.
Together, these regional networks are creating a shared (and evolving) vision for a health and social care system that leads and acts on sustainable development.  Examples of their work include:
Helping NHS organisations develop and implement Sustainable Development Management Plans (currently just over half of NHS organisations have a board approved plan in place)
Ensuring environmental sustainability is embedded in processes that often focus only on financial 'sustainability'
Linking environmental degradation and climate change to health inequalities and exploring solutions to reduce these inequalities
Documenting and teaching each other about leadership and practice to create fair and sustainable local economies.
Although it is early days, I have been encouraged to see how much has been collectively achieved by our Network in the North.
At a time when messages around sustainability and climate change can often make us feel anxious and helpless, working together can create an atmosphere of positivity and ensures we are not alone in this work that the Lancet refers to as the greatest public health opportunity of the 21st century.
When taking action on sustainability, I'd encourage you to seek out opportunities to work collaboratively, share and teach best practices and find ways to be innovative together.  It is a chance to feel we are all in this together.
More information about regional sustainability and health networks can be found through the Sustainable Development Unit website.
Image: Mark Seymour