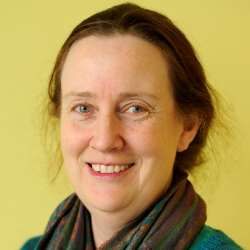 Mary E Black
Mary E Black is a medical doctor, public health specialist, health service manager, and technology entrepreneur from Northern Ireland. She is Head of Strategy in the Digital team in Public Health England.
Mary is widely published in scientific journals. She has extensive experience in change management. Her roles have included establishing a new medical school in Australia, working with the UN, and consulting on data and health management worldwide.
Public Health England now has its first digital strategy.
Public health has gone digital. Digital public health is emerging as a blend of old public health wisdom combined with new digital concepts and tools – a joint venture. Five years from now there will be no separate digital programmes, …
This is a new language that all public health folks will require. There are lots of encyclopedias for Big Data: Dutch company Datfloq do a good one and the Big Data Made Simple portal has a useful one. What the …
Related content and links
About this blog
The official blog of the UK Health Security Agency, providing expert insight on the organisation's work and all aspects of health security.